Envirochoice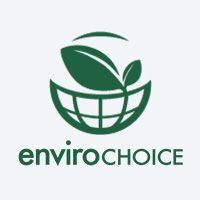 The Envirochoice range forms and integral part of our sustainable product focus for Croft Nationwide. With a huge range of recyclable, compostable and biodegradable product there is someting here for all businesses.
Envirochoice is a sustainable packaging specialists, with a wide range of products across the food service industry.
Envirochoice not only cater to front of house food service, but back of house food preparation, cleaning and washroom products also.

Our sustainable range doesn't stop at compostable packaging, we also provide recyclable products, as most of Australia is connected with a recycling service. To fully optimise the benefits of compostable packaging, a compostable bin and collection must be utilised.

See the full range available through Croft or contact the team to discuss your needs.

Envirochoice have been in the business of packaging since 1989. We have formed reliable supply relationships with many international manufacturers. This enables us to provide a wide range of products to the Australian market. Our procurement and marketing team design packaging solutions through research and development in collaboration with the market and manufacturers.
We care about our environment, because we're Australian too. Our mission is a greener world for future generations. This mantra influences the day to day and long term decisions we make.