Food Processing and Manufacturing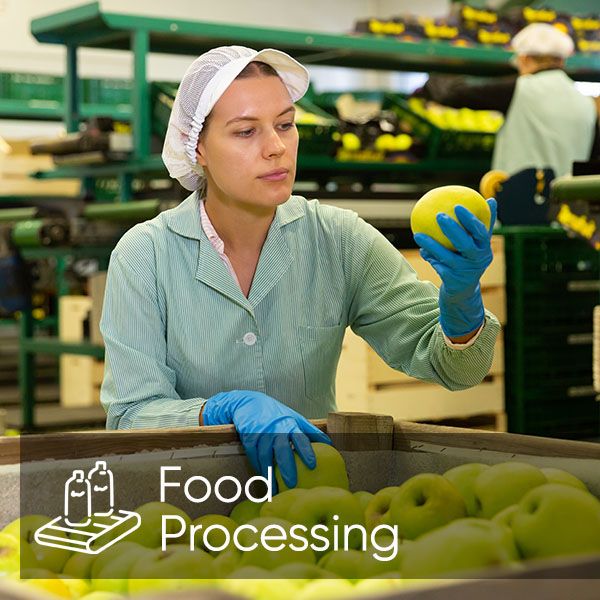 Efficient Products + Cost Effective Solutions
When you process food products you are looking for 3 things - Clean work environment, efficient products and cost effective solutions. Our team work with your production team to supply the best products and equipment for your needs - Best Product for Purpose.
Our national warehouse locations are stocked with a full range of food safe chemicals, janitorial products, cleaning equipment, commercial cleaning chemicals and PPE for all food processing tasks along with food packaging and commercial packaging products to ensure you have everything you need to get food in and out of the production line.
Food Processing Supplies
If you have any queries or need advice please complete the ENQUIRY FORM or contact your nearest team directly CROFT LOCATIONS.